Wading between two titans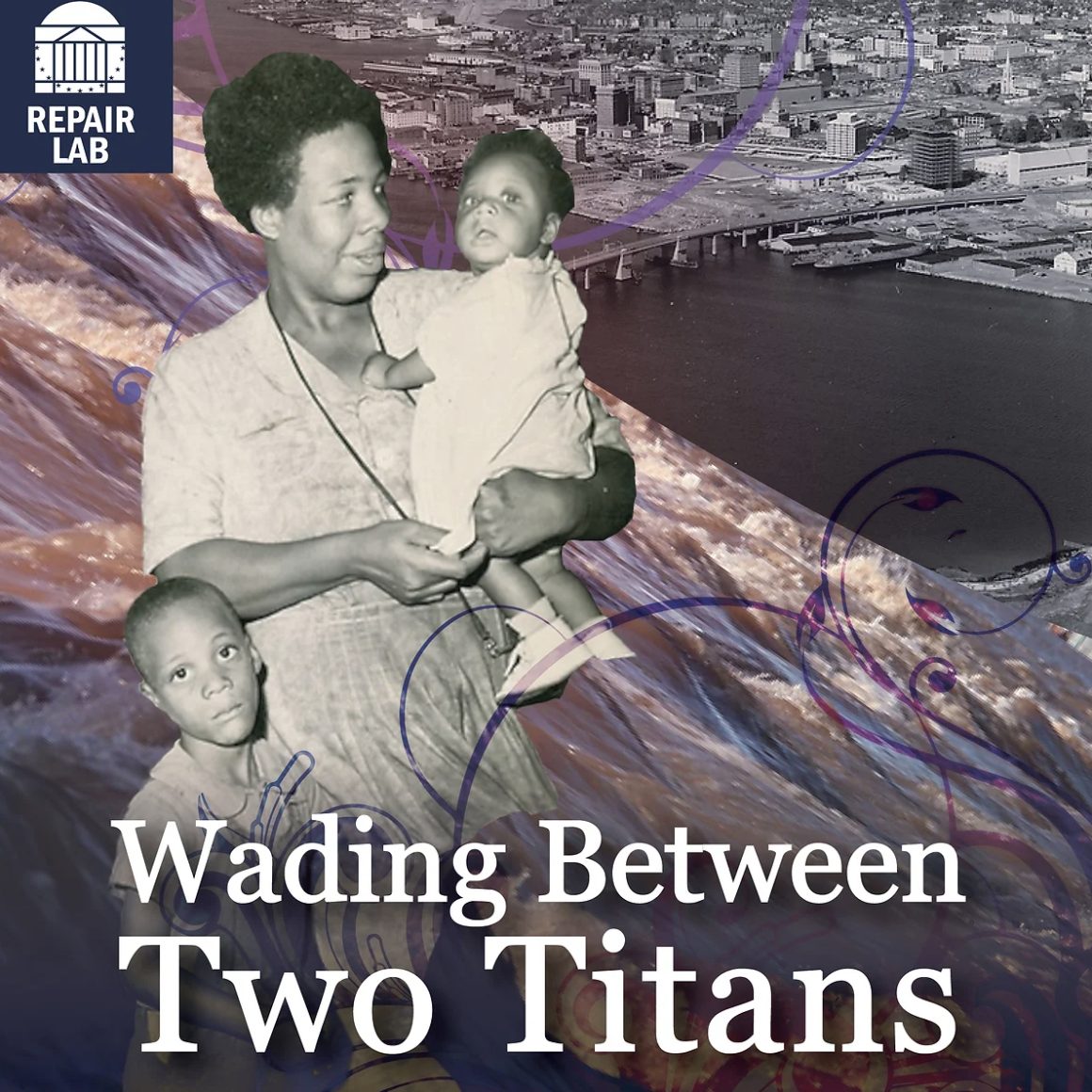 Wading Between Two Titans is a new podcast from The Repair Lab about place, race, and power in the time of rising tides. A limited series investigating climate gentrification and sea-level rise, the podcast asks: as sea level rises and shorelines shrink, who gets to stay, who has to leave, how did we get here, and what can be done?
Main street speaks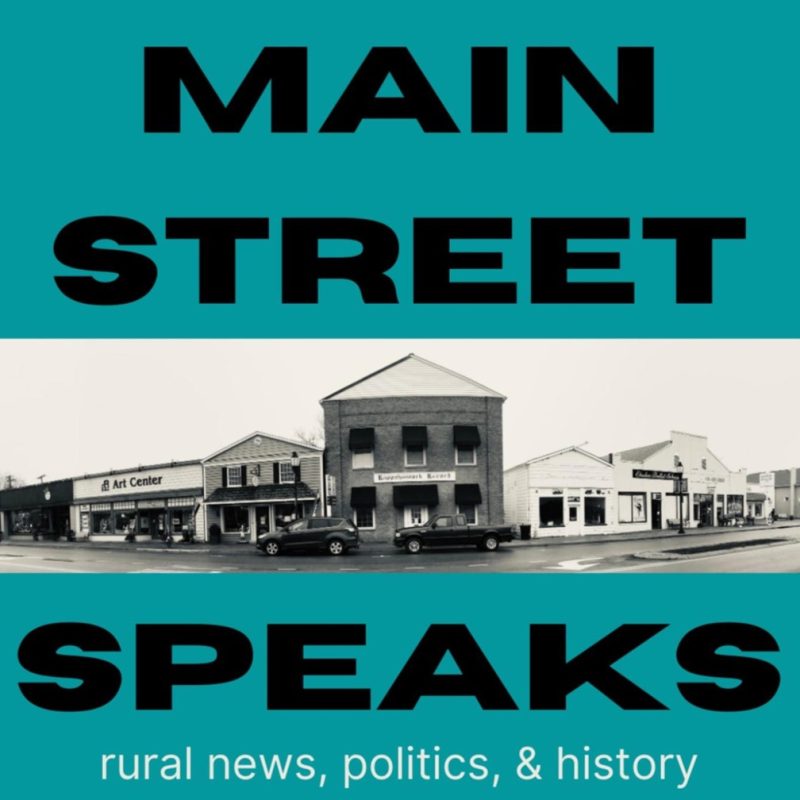 Main Street Speaks covers rural news, politics, and history from the perspective of three UVA undergraduate students from the Northern Neck of Virginia. Past episodes have covered local elections, food insecurity, rural education, and much more. The Repair Lab sponsored a series of episodes covering environmental justice in rural areas.
visiting artist workshop: Augmented Body in the Landscape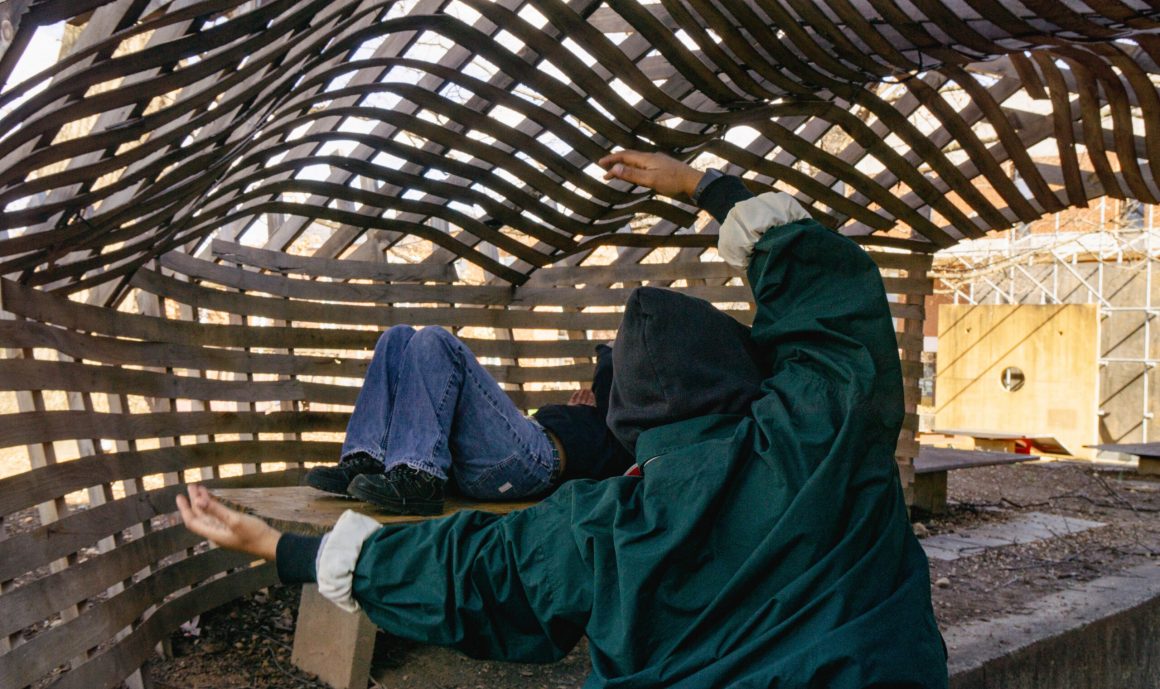 Student creative work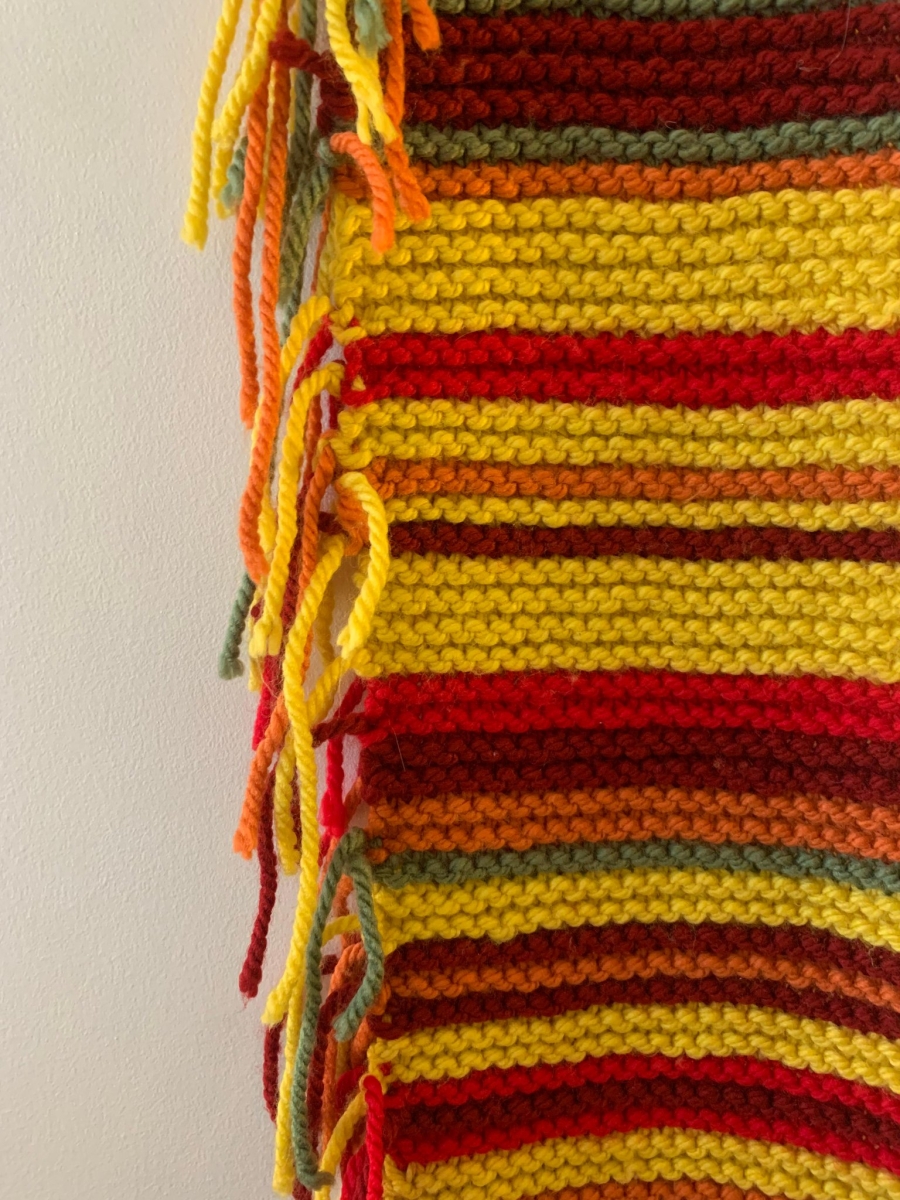 Listen to wading between two titans
Episode 1: Port City, from Generation to Generation. The ocean is Norfolk's greatest ally and worst enemy. It bore enslaved Africans to the city's shore and hid them as they escaped bondage. The ocean supports the region's biggest industry: Naval defense. And the ocean creeps into the homes of Norfolk residents—threatening livelihoods, histories and futures
Episode 2: Segregating the City. I have only lived where white folks have allowed me to. Historically racist patterns in the housing market are built upon and replicated by new climate resiliency plans in Norfolk, VA.
Episode 3: The City Displaced. The St Paul's quadrant in Norfolk, VA, gets redeveloped in a historical pattern that disperses residents. The redevelopment flood-proofs the neighborhood, but it's not the families who dealt with the construction, the multiple forced moves, or the chronic flooding who get to reap the benefits of the new infrastructure.
Episode 4: The City Dreams. What is gonna happen for us – or to us – with this project? April lives in Grandy Village in Norfolk, VA. Her waterfront neighborhood floods a lot, but that's getting fixed with the Ohio Creek Watershed Project. The project is a dream come true, but the reality is more complicated.
Episode 5: Resilient City. To save our city, we're gonna have to throw everything at it. Different approaches to resilience in Norfolk reflect different ideas about what resilience means. Big solutions have big effects, but leave some residents behind. Others aim to fill gaps left behind by the big ones.
Press for Wading between two titans